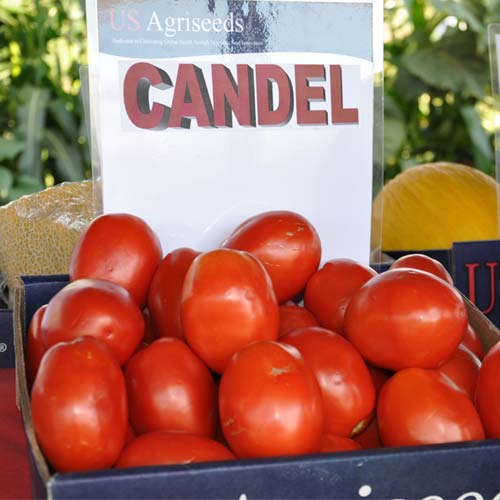 CANDEL –F1
Determinate saladette tomato – recommended for winter season  Under low tunnel.
Plant  size: Medium vigor suittable for low tunnel.
Fruit : this medium plant produces uniform sized fruit, very firm, a good set and nice red color .
Disease resistance: this varity has a package of tolerance V,F1, F2, F3 , N ,TYLCV, Bacteria speck BS,TMV, BST.