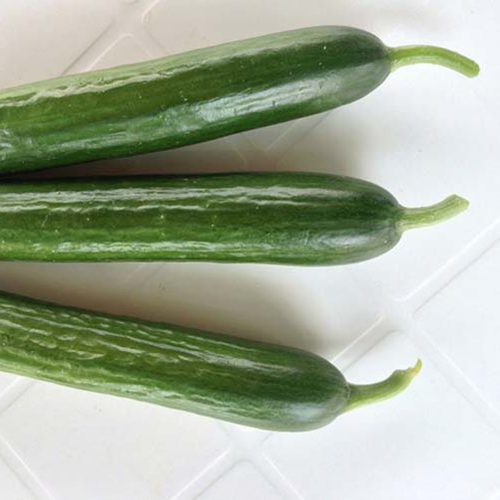 Cucumber HIKE F1
Open field Beit Alfa cucumber , predominantly female –very early.
Plant size: Medium vigor.
Fruit: Green, 15,3 x2,8 cm.
Very concentrated high yield of high quality fruits.
Disease resistance / tolerance: CMV,WMV,PRSV ,ZYMV&PM.
This new variety is adaptable for low temperature rotation.
Planting dates for early spring and winter seasons under plastic tunnels.