Betanal Maxxpro 20.9 % OD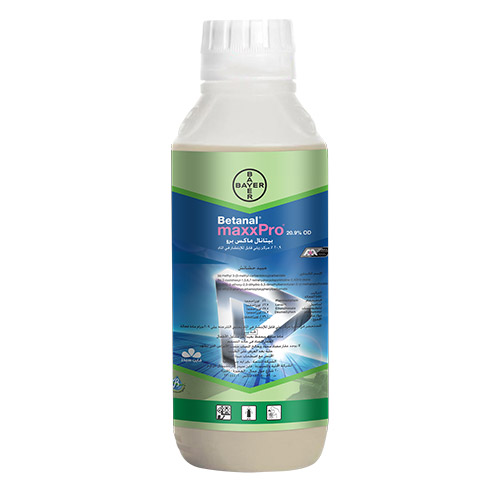 Betanal Maxxpro 20.9 % OD
Reg. No. 1611
This herbicide product specifies by containing 4 active ingredients
Betanal MaxxPro is a new sugar beet herbicide containing the four well known active ingredients phenmedipham 6% + desmedipham 4.7% + ethofumesate 7.5% and lenacil 2.7% . Due to the innovative OD formulation concept.
Betanal Maxxpro : control annual broad and narrow weeds in sugar beet fields.
Rate of application: 650 cc / F
Water amount: 10 – 150 L of water for feddan.
Time of application: the weeds in age 2-4 leaves.
N.B : An excellent spreading of the spray droplets leads to a very even distribution of the spray liquid over the whole leaf surface and cause the efficacy required to control the weeds in sugar beet field.